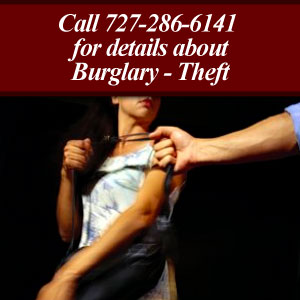 There's something in the law called a "statutory inference" and, although you've probably not heard of it, it can be very important in your criminal trial. These inferences come from statutory laws and say that juries can infer certain things even without actual proof. Given what a big help that can be to a prosecutor's case, one of the things you may need to do as part of your defense is to convince the judge that the facts of your case do permit the use of any statutory inferences. Doing this successfully often requires an in-depth knowledge of the statutes, case law and court rules. In other words, having a knowledgeable Tampa Bay criminal defense attorney can go a long way toward success in your case.
To understand a little more about how these inferences can work, the case of A.L. serves as a good example. The origins of A.L.'s case dated to early June 2017, when several items were stolen from several cars in Brandon. Eventually deputies came to search a bedroom in a home in pursuit of the stolen items. The bedroom was shared by A.L. and his brother. The brothers' uncle gave permission to search the bedroom. In the room, the deputies found many of the items that residents had reported stolen.
Based on that evidence, the prosecution charged A.L. with several crimes, including five burglary counts, one count of grand theft, three counts of petit theft, and one count of criminal mischief. At the end of his trial, A.L. made several requests of the court. One was to deny the state's ability use a statutory inference under subsection 2 of Fl. Stat. 812.022.