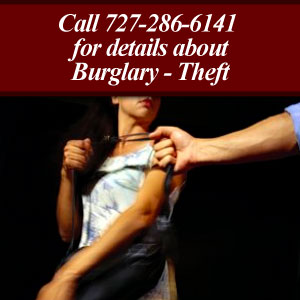 Today, in this age of the Internet and social media, "Florida man" has become something of a meme, as "Florida man" is arguably infamous for finding trouble in unique and sometimes head-scratching ways. Often, Internet news sources play these stories for laughs. However, these stories involve real people who are often facing really serious crimes based upon their alleged actions. While you may never be the subject of a "Florida man"-type story, what you should be sure you know is that, regardless of how ordinary or extraordinary the facts are in the criminal case facing you or a loved one, you need to be sure you have an experienced Tampa Bay criminal defense attorney on your side to ensure you or your loved one gets the justice you need.
NBC Miami recently reported on an incident it flagged as an "Only in Florida" story. P.E., a man from Pinellas County, was inside a home and approached a locked "lock box." He broke into the box and found a bottle labeled "hydrocodone acetaminophen," which is a powerful opioid painkiller. P.E. poured the bottle's contents into his hands and left the home. P.E. was caught on video engaging in this theft.
According to the report, P.E. discovered, after leaving the home, that what he had was not hydrocodone, acetaminophen, or any other type of opioid. What he had was a handful of "Equate Gentle Laxatives." "Equate" is the house brand of health and beauty products sold at Walmart stores. A bottle of 100 Equate Gentle Laxative pills, which has the same active ingredient as Dulcolax, can be purchased at Pinellas County Walmart stores for less than $5. P.E. decided to throw the pills in the trash.