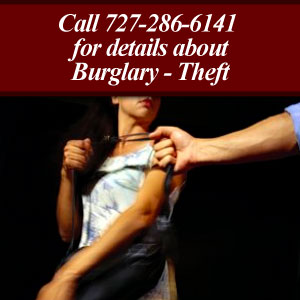 Today, in this age of the Internet and social media, "Florida man" has become something of a meme, as "Florida man" is arguably infamous for finding trouble in unique and sometimes head-scratching ways. Often, Internet news sources play these stories for laughs. However, these stories involve real people who are often facing really serious crimes based upon their alleged actions. While you may never be the subject of a "Florida man"-type story, what you should be sure you know is that, regardless of how ordinary or extraordinary the facts are in the criminal case facing you or a loved one, you need to be sure you have an experienced Tampa Bay criminal defense attorney on your side to ensure you or your loved one gets the justice you need.
NBC Miami recently reported on an incident it flagged as an "Only in Florida" story. P.E., a man from Pinellas County, was inside a home and approached a locked "lock box." He broke into the box and found a bottle labeled "hydrocodone acetaminophen," which is a powerful opioid painkiller. P.E. poured the bottle's contents into his hands and left the home. P.E. was caught on video engaging in this theft.
According to the report, P.E. discovered, after leaving the home, that what he had was not hydrocodone, acetaminophen, or any other type of opioid. What he had was a handful of "Equate Gentle Laxatives." "Equate" is the house brand of health and beauty products sold at Walmart stores. A bottle of 100 Equate Gentle Laxative pills, which has the same active ingredient as Dulcolax, can be purchased at Pinellas County Walmart stores for less than $5. P.E. decided to throw the pills in the trash.
So, you might think, because what P.E. stole was just a couple of dollars of over-the-counter laxatives, this case produced little more than law enforcement officers or attorneys recalling the scene from the 1990s legal drama "A Few Good Men," in which the client of defense attorney Daniel Kaffee (Tom Cruise) had attempted to purchase marijuana but actually purchased a "dime bag" of oregano. After the prosecutor announces his intent to charge the client, Lt. Kaffee responds, "With what? Possession of a condiment?"
Possible 5 years' incarceration for a Less Than $5 theft
But C.W.'s case was no joke. Based upon the video evidence, the state arrested P.E. and charged him with felony petit theft. In Florida, if you have two or more theft crimes on your record, the state has the option of charging your latest offense as a felony. Those previous crimes can be any degree of petit theft or any degree of grand theft. Under this statutory provision, there is no minimum dollar value that the state must prove to pursue the new crime as a felony.
Felony petit theft is a third-degree felony, which carries with it an incarceration sentence of up to five years. C.W. could possibly do five years for a theft of three or four dollars of drugs!
C.W., of course, may still be able to avoid such an outcome. He may be able to get the charges reduced, or may be able to plead guilty to a lesser charge as part of a plea agreement. Negotiating the most beneficial plea agreement possible, when there is no reasonable hope of acquittal, can be one of the most important services your defense attorney provides. Your experienced attorney knows the system, knows the state's attorneys, knows the judges and knows how to get the best deal available.
Furthermore, C.W.'s case was an example of the importance of remaining silent until retaining counsel. C.W. admitted to the theft, even taking the police to the trash can where he discarded the laxatives. Even if his intrepid defense attorney was able to persuade the court that, for example, the video evidence was illegally obtained by police and must be suppressed at trial, the state would still be able to rely upon, and admit into evidence, C.W.'s later actions, including his admission.
Whenever you or a loved one is facing criminal charges, you need powerful and effective counsel speaking for you. The criminal defense attorneys at Blake & Dorsten, P.A. have been helping accused people for many years as they seek justice. Call us today at (727) 286-6141 to schedule your FREE initial consultation and get the information you need.
More blog posts:
Glitter on the Cash and Police Bodycam Footage: All the Proof that Went in Two South Florida Defendants' Successes in Court, Tampa Bay Criminal Defense Lawyer Blog, July 20, 2019
Million-to-One Shot: Florida Suspect Theorizes that Cocaine 'Must Have Flown' Into Her Purse, Tampa Bay Criminal Defense Lawyer Blog, April 19, 2018