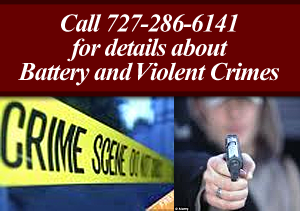 The world is constantly evolving, meaning that the law is evolving. New technologies may mean new avenues for obtaining the evidence you need to prove your innocence in a criminal trial. Getting that evidence, though, requires knowing how to engage in the legal processes properly and in a timely way. To do that, be sure you have representation from a skilled Tampa Bay criminal defense attorney.
One of the modern technological gadgets many people have in their homes these days is a personal assistant device from Amazon or a competitor such as Google. Amazon's devices come with the well-known "Alexa," a voice-activated, cloud-based AI service. You can tell Alexa to do many things, from compiling shopping lists to tuning in a radio station to even mimicking the sound of human flatulence, and the Amazon device will perform that task.
Technology like this, as it contains the ability to "listen" and record what is said to the device, has the potential for some unexpected uses. In fact, in one case currently pending in a trial court in Kentucky, Alexa may hold the key to proving a woman's innocence, according to her attorney. In that case, K.E. was on trial for the April 2020 murder of her mother in the small town of Elizabethtown, KY.